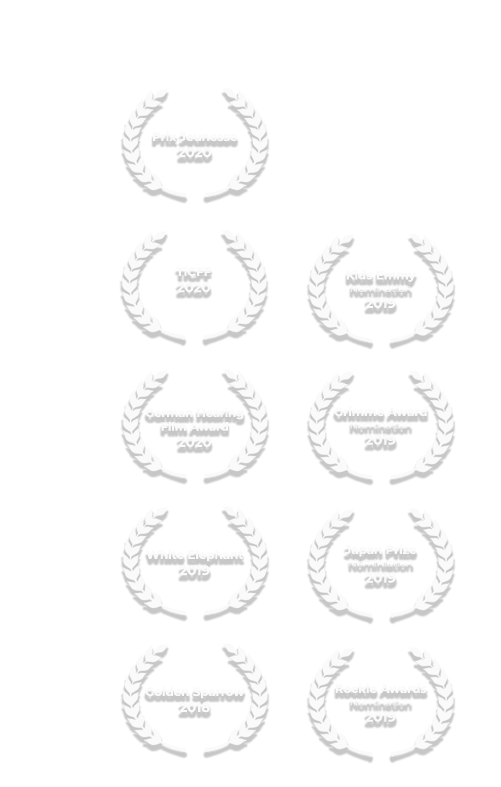 What does it mean to be a war child? In this first German drama series for children about World War II, we very deliberately set the official version of history against a young and international perspective and show how children experienced the war in Europe.
This outstanding and sensitive drama series tells a young and family audience the stories of children who lived through a most difficult era in recent history – and who grew with its challenges.
"Kids of Courage" deliberately sets the traditional version of history against a young and international perspective and shows how children experienced WWII in Europe. Our protagonists include:
Anton (10), who no longer wants to be the outsider. All he wants is to join the Hitler Youth, but his father is dead set against it, leading to a huge argument. When Jewish neighbours ask his family for protection, Anton sees what the Nazis are capable of. Confidentially, he goes to his comrades for advice – and lands his father in great difficulty.
Fritjof (10), whose fishing village was occupied by the German army. While his father is at war, Fritjof must contribute to the livelihood of his family. At first, he works for the German occupiers, but the news that his father is missing changes everything. Fritjof no longer wants to accept the situation.
Calum (15), who has lived alone with his mother since the outbreak of the war. His father is a pilot in the Royal Air Force. Instead of wasting his time on air-raid protection exercises, Calum prefers to nick apples and skip school. But then German bombers fly in over his home city and attack.
Vera (10), who loses her home and must go to live in an orphanage on the countryside. While the other children there hope to be adopted and find new parents quickly, Vera believes that her mother is still alive and waits to hear from her.
Romek (10), who lives in the ghetto and is part of a group of smuggler children. From his last run, he brings not only potatoes but also some unsettling news: the residents of the ghetto are to be moved to a labour camp. A race against time ensues – Romek wants to find a way out of the ghetto for himself and his parents.
We open up a really new and multi-national perspective on the history of WWII: at the heart of this children's series are the experiences of eight child protagonists and their responses to the war – to air raids, hunger, loss, escape and persecution – but also their everyday lives and how these experiences shaped them. The series is based on authentic diaries, letters and memories of children from the period from 1933 to 1945.
Executive Producer
Gunnar Dedio
A co-production by
LOOKSfilm, SWR with Toto Studio, BBC Alba / MG Alba, CT, EC1 Łódź, CeTa
In cooperation with
Momakin, Mediawan Thematics for Toute l'Histoire, SRF
Director
Matthias Zirzow
Authors
Matthias Zirzow, Maarten van der Duin, Ramona Bergmann
Creative Producer
Ramona Bergmann
Cast
Arved Friese, Juri Gayed, Gwendolyn Göbel, Florian Lukas, Anton Petzold, Marianne Sand, Marie-Lou Sellem, Rune Temte, Jutta Wachowiak and many more.
Funding
Łódź Creates